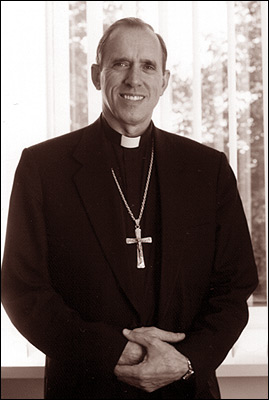 Tilžės g. 186
LT-76296 Šiauliai
Tel.: (+370-41) 52 11 10, (+370-41) 52 11 12
Fax: (+370-41) 52 11 14
E-mail: kurija@siauliuvyskupija.lt

Born 7 July 1949
Ordained 30 May 1976
Consecrated 29 June 1997
Bishop of Šiauliai since 28 May 1997

Eugenijus Bartulis was born on December 7, 1949, in Kaunas. In 1968 he graduated the secondary school in Kaunas. He studied in Kaunas Interdiocesan Seminary 1971–1976. E. Bartulis was ordained priest on May 30, 1976. 1976–1986 Rev. E. Bartulis worked as vicar in parishes of Kelmė, Radviliškis and Kaunas. 1986–1989 he was pastor of the parishes Deltuva and Bukonys. In 1989 Rev. E. Bartulis was appointed administrator of the Archcathedral of Kaunas. In 1990 he was appointed chancellor of Kaunas Archdiocesan Curia. Afterwards he was appointed pastor of one of the biggest parishes of Kaunas. Later he taught in Kaunas seminary and worked as spiritual director of the seminary. On June 1, 1996, Rev. E.Bartulis was appointed rector of Kaunas Interdiocesan Seminary. On May 28, 1997 he was nominated and appointed ordinary bishop of the newly established diocese of Šiauliai. Msgr. Eugenijus Bartulis was consecrated bishop on June 29, 1997, in the Archcathedral of Kaunas.
In 2000–2010 Bishop of Šiauliai E. Bartulis was also ordinary of the military ordinariate.
In 2014-2017 Chairman of the Council of Ecumenical relations of the Lithuanian Bishops' Conference.